Sunglasses are essential to protect your eyes from harmful ultra violet (UV) rays, reducing glare and improving your visual clarity on a sunny day. Mona Vision carries both prescription and non-prescription fashionable sunglass styles with full UV protection, polarized lenses and excellent optics.
Sunglass lenses can be customized to improve your vision and enhance performance for specific activities year round. We carry Sport Sunglasses for golfing, cycling, riding motor cycles, fishing, driving, baseball, soccer, racquetball, skiing and snowboarding. We also add prescription lenses for all kinds of ski goggles. So, whether on the lake, ski hill or golf course, driving your vehicle or just out for a walk – we can help you make the best sunglasses choice.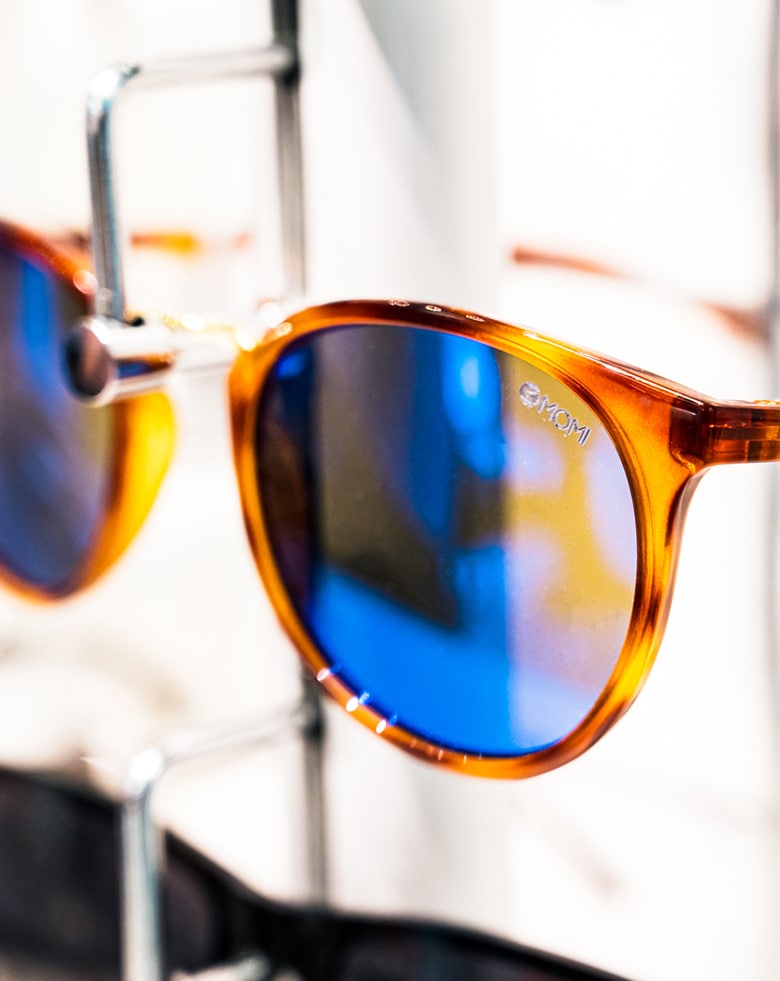 Polarized Lenses
---
Polarized sunglasses have been popular for years with boaters and fishermen to reduce reflected glare from water. But now other outdoor enthusiasts such as skiers, bikers, golfers and joggers all benefit from a clearer view along with elimination of glare and reduce eye fatigue.
These lenses can also be used for driving and can be worn indoors by light-sensitive people, including post-cataract surgery patients and those continually exposed to bright light through windows.
Transitions Lenses
---
Transition lenses react to the intensity of the sun's eye-damaging UV rays– the brighter the sun, the darker the lenses become. Transitions lenses help to reduce glare, protecting your eyes on both cloudy and sunny days, while helping to improve the quality of your vision and the long-term health and well-being of your eyes.