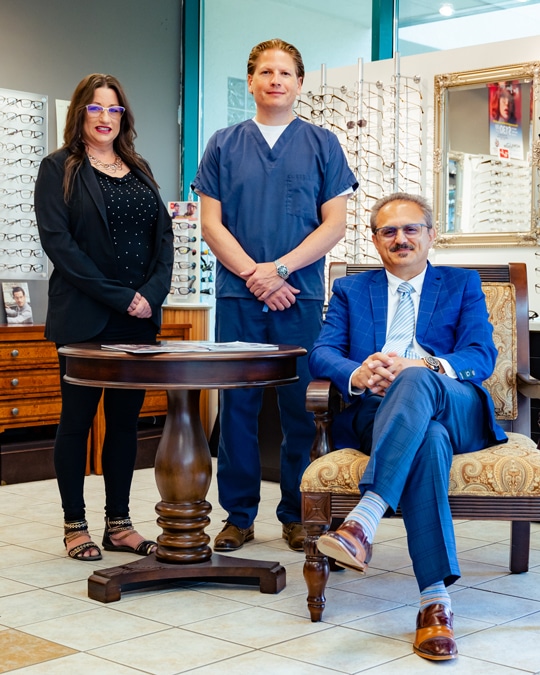 Meet Our Team
---
Mona Vision opened in September of 1994 with a commitment to quality and care. With over 30 years of experience in the optical business, attention to detail and the desire to impress our clients separates us from the rest.
We invite you to come in and meet our staff while your have your comprehensive eye exam and personal eyewear consultation.
Meet Our Owner
---
Hello and welcome to Mona Vision. I am Marsel Ahmadzadegan.
My family has lived in the Lake Country area since 1989 and wanted to give back to the community by offering our expertise and service. Opening Mona Vision was a long time dream that came true for me and the store is named after our daughter.
Bringing the world of optical fashion to our little Lake Country is my passion. Every year, we attend many optical shows and seminars around the world to find the latest trends in design and technology for eyewear and contact lenses.
---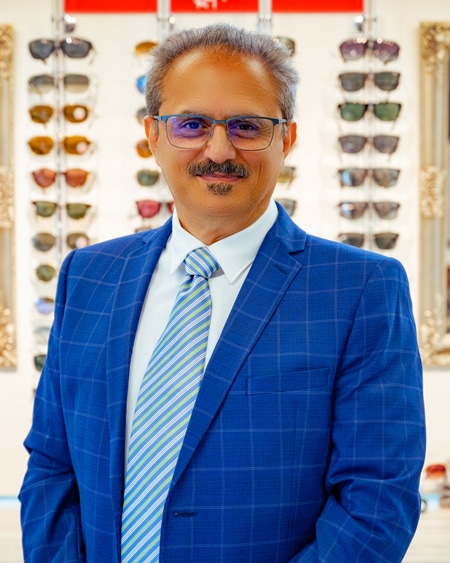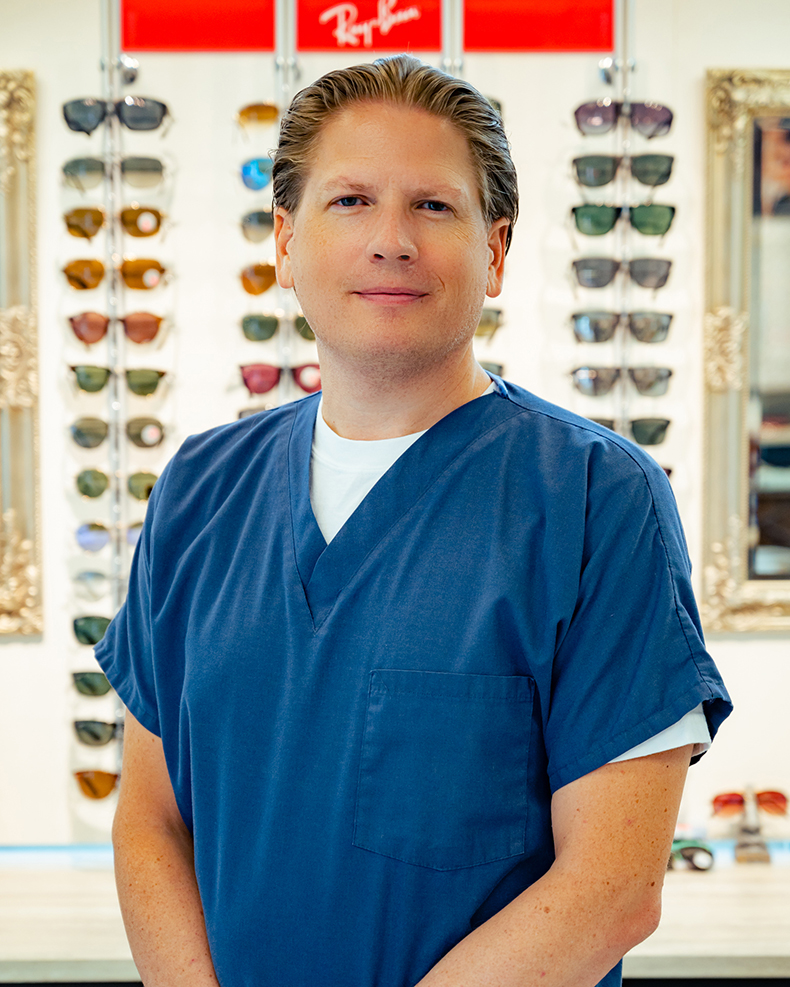 Meet Our Optometrist
---
Dr. Douglas Stefanyk graduated with honours from Pacific University College of Optometry in 2006. Post graduation, Dr. Stefanyk joined a private practice clinic in southern California where the emphasis was on neuro-rehabilitation, vision therapy and paediatric care.
Originally from Lamont, Alberta, he moved back to his home town in 2007 where he served his community providing full scope optometric care. He later moved to Kelowna and joined Mona vision in 2014. When not in clinic, you can find Dr. Stefanyk enjoying the beautiful Okanagan, whether it be golfing, riding his mountain bike, snowboarding or just relaxing along the lake shore.